Hansa Precision equipment
Hansa is the trailing and linkage spreader arm of the family owned business Southern Spreaders.
Founded is 2016 to give access to the general farmer access to the product platform contractors all over Australia have had access to with Southern Spreaders for the past 20 years, with the added advantage of national dealer support.
Southern Spreaders was founded off the back of the families successful spreading contracting business in Circular Head, Tasmania.
With the requirement in the business to have reliable gear founder Jeff started out building his own equipment in a small workshop in Smithton, Tasmania.
Word soon spread and Jeff had orders from all over Australia and hence Southern Spreaders was founded.
With the piece of water known as the Bass Straight a massive barrier when selling to mainland Australia the family moved the business to Victoria, the businesses headquarters are now in Ballarat where everything from design, through to final assembly and product support via our parts distribution centre.
With ideas and concepts and no end of R&D always in the pipeline Hansa continues to strive to produce simple, reliable and the most technically advanced spreader available on the market when it comes to features and productivity, in short we are driven to continue to develop and build world class spreaders right here in regional Australia.
At Hansa, we don't just provide a product, we provide a service.
All Hansa spreaders are manufactured in Australia to suit Australian conditions. Hansa continually strive for innovation to offer new technology and efficiency while maintaining simplicity to ensure reliability and versatility are at their maximum.
We are driven by four core values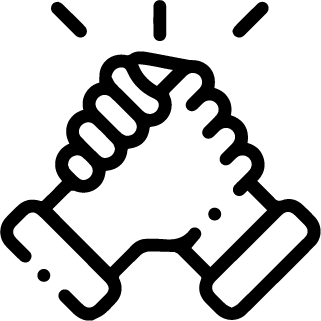 Uncompromising
Quality & Reliability